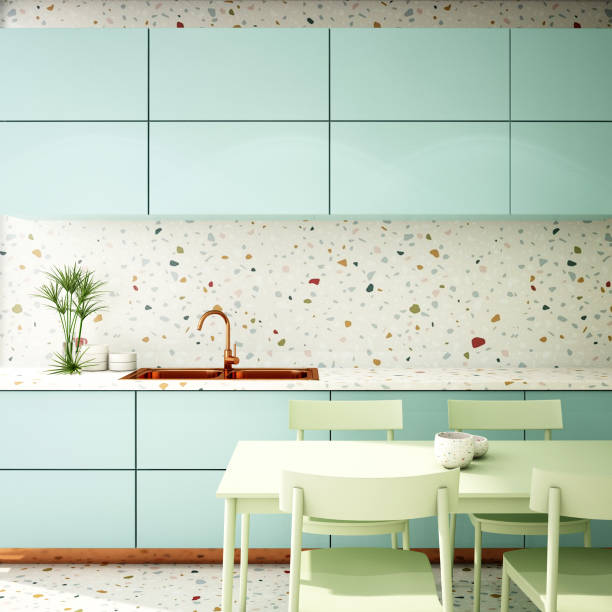 Watch out for the holy grail of kitchen designs: the Subway Tiles! Whether you plan to build the backsplash or the wall, subway tiles are your choice materials. They are classic, affordable, and work perfectly for your exact needs of both traditional and modern kitchen styles. Also, using subway tiles does not limit your kitchen styles and design options. Instead, it even opens you up to various contemporary and vintage types.
If you add a spice of creativity, you could create one of your kitchen's irresistible elements. And when you lay each tile perfectly, you can build on the same pattern and find your rhythm for the entire design. And because we don't think the subway can fade off anytime soon, we have compiled the top 10 ways to use subway tiles for your kitchen designs.
Classic Subway Tiles
One of the most beautiful ways to put your subway tiles to use is by applying them in a traditional offset pattern. Therefore, the subway tiles work perfectly with the color combinations in your cabinetry because it does not impose their colors. Moreover, if the color white is prevalent in your kitchen, you can be confident that subway tiles will complement them well.
Test different grout colors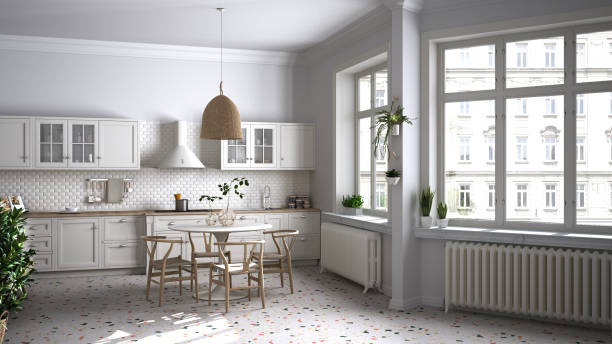 When people select a color for their kitchen, they don't usually consider the color of grout. In comparison, the grout color is an integral part of the design. And it does not have to be boring in any way. Grouts don't have to be boring, even if you choose a black one over a white layout. It can still create a dramatic, hip, and restaurant-like environment for your kitchen. More importantly, if you have brass tools inside the kitchen, you can recreate a modern touch while complementing it with a dark-colored grout.
The tiles pop
Depending on the space available at your disposal, the subway tiles can work well for both narrow and broader uses. Different models have also offered some impressive choices. Moreover, these tiles easily pop out of the whole system to become part of your entire design equation. You can also use subway tiles to design a stunning surprise for your visitors. Remember that your kitchen doesn't just have to be beautiful; they also have to be clean.
Try out the Chevron style of laying;
The chevron is one of the great ways to lay subway tiles and enhance the feminine side of things with a whimsical feel. In addition, being the kitchen, the chevron helps to centralize the focal point to where the tiles are. Moreover, it creates a dimension that culminates in that area. You can read about 10 Things Nobody Told You about Subway Tiles by visiting http://customhomemagazine.com/10-things-nobody-told-you-about-subway-tiles/
Add other accessories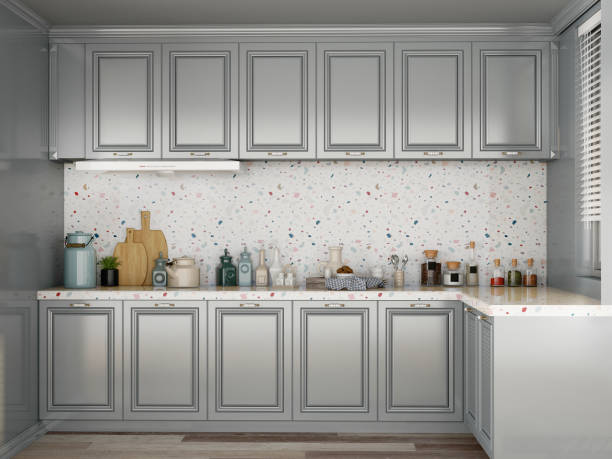 As you plan to create a design with subway tiles, you must also factor in other accessories to use. No doubt, subway tiles are gorgeous if you have a brightly colored Kitchen or otherwise. The result of subway tiles is a fresh and modern outlook both as a background and an overlay. You can be confident to have a perfect canvas to fill your space, especially when you add a string of café lights for a Parisian patio beauty.
Make a vertical design
When you create a vertical design in your kitchen using subway tiles, you can avoid building a boring design. Moreover, contrary to what some people believe, the subway tiles are also more than the traditional options standard. You can get exceptional opportunities for the modern show when creating a kitchen design through the vertical patterns. Another ideal consideration is using subway tiles for backsplashes to produce an immaculate, crisp, and classic design for a contemporary kitchen.
Use a faux panel
Subway tiles are also straightforward and fast to lay when you take one tile at a time. You get a cozy-looking kitchen with a faux look in a typical setting. In addition, you can have a peel-and-stick backsplash that one can install in the afternoon. Working on them is also easy, whether for new constructions or renovating properties.
Try a mix of rustic and modern design
A modern kitchen design can add many trendy elements to enhance the beauty of your structure. And your options include using gray cabinets, wood beams, and a shiplap ceiling. Combining these elements indicates that it is both an excellent and neutral way to integrate all the details in the room as one. If you also want to make the design elements stand out, you should bank on using a dark-colored grout on the edges of the tiles. Dark grouts are also helpful when using deep colors of subway tiles.
Add colors
Subway tiles can show the best results in the home for places like your kitchen, where you may need fancy colors. Meanwhile, when choosing colors for the kitchen, you should consider the colors that could not be affected by the heat from the kitchen. For instance, if you have a deep blue color in your kitchen, it can develop into a sophisticated design. Remember that the colors of the other elements in the kitchen must also match each other, including the grout color lines. These fundamental elements can also depict your personality with a unique flair.
Subway Tiles fit all sizes of rooms
The subway tiles can also give an incredible and versatile look, unlike other tile options. Moreover, it is ample proof that the style and space you choose in the kitchen pay no respect to the size of your room. Whether your kitchen space is small or big, you can be confident in getting the best results from the various subway tiles designs. Meanwhile, you can experiment with common and uncommon styles for your kitchen before settling on the best option.
Conclusion
On a final note, you now have ten different ways to explore the subway tiles available to you. The kitchen space is vital in the home, especially for the woman. Therefore, the kitchen color and elements or materials also need to carry feminism and coolness. As long as you stick to what is best for you and is in your circle of favorite colors, you can enjoy it for a long time to come.